Bitcoin Wallet - How to Choose the Right One for Your Cryptocurrency
To purchase Bitcoin or other cryptocurrencies, you need an online or hardware wallet to trade and store your digital currency.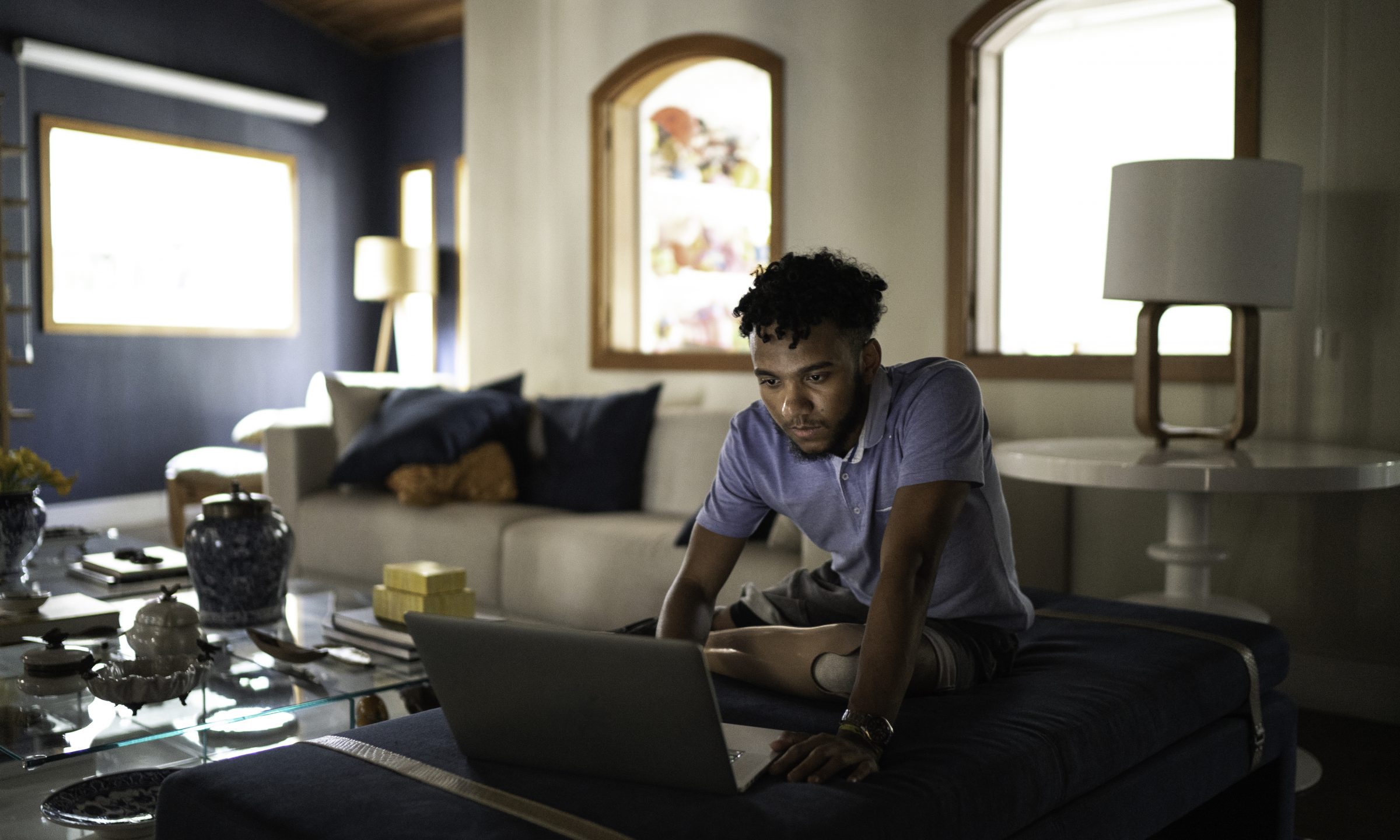 Want to trade Bitcoin or other cryptocurrencies, but don't know where to begin? One thing you'll need is a cryptocurrency wallet. Here are the answers to some commonly asked questions, and how to find the best cryptocurrency wallet for you.
What is a cryptocurrency wallet?
A cryptocurrency wallet — also known as a Bitcoin wallet or crypto wallet — functions like a traditional wallet, but instead of paper currency, it holds proof of your digital cash.
A cryptocurrency wallet stores the public and private keys required to buy Bitcoin or other cryptocurrencies, and provides digital signatures authorizing each transaction. These digital wallets can be a device, a program on an app or online website, or a service offered by crypto exchanges.
You'll need to keep safe and secure your private key that allows you to unlock your crypto wallet in order to trade or spend your cryptocurrency.
Do I need a cryptocurrency wallet to trade Bitcoin?
Yes. While many exchanges provide or suggest crypto wallets for your use, in order to buy or trade Bitcoin or other cryptocurrencies you need to have a wallet address so that the digital currency can be transferred to your control.
Most of these digital wallets are password-protected, and many offer other security features such as encryption, two-factor authentication and other protections.
Types of Bitcoin wallets
Digital wallets for Bitcoin and other cryptocurrency come in a variety of formats, each with its own pros and cons regarding ease of use for trading and security. But no matter the format, security begins with you: Make sure you safeguard the passwords that enable your access to your digital wallet.
Bitcoin wallets come in two broad categories: Hot storage or cold storage wallets.
Hot storage Bitcoin wallets
Hot storage cryptocurrency wallets are directly connected to the internet, such as a phone app, a desktop software program or an online provider (hence hot storage). The good news is that all of these services are free. The bad news is that all of these contain some security risk because they are connected to the internet and potentially susceptible to online theft.
While cryptocurrency theft makes headlines, the truth is exchanges and digital wallet providers appear to be getting better at thwarting cryptocrime. Despite the growing popularity of cryptocurrencies, cryptocurrency theft dropped 57percent in 2020, according to a study by CipherTrace, a blockchain security and analytics firm.
Still, just like the wallet in your pocket, always remember that the digital cash in your digital wallet is the target for would-be thieves. Keep it safe.
Desktop wallets
Desktop wallets are apps that run on your computer and store all your cryptocurrency on your desktop computer. The advantage of a desktop wallet is you have complete control of your funds, so no issues with a third party that can freeze or lose your funds. But security is your responsibility, too, so you'll need to secure and back up your wallet, and make sure your computer is safe from malware.
Examples of popular desktop wallets include Atomic Wallet, Bitcoin Core, BitPay, Electrum and Exodus.
Mobile wallets
Mobile wallets are apps that run on your smartphone to store and control your bitcoin funds. Mobile wallets for iOS and Android operating systems are the most convenient for face-to-face payments and the use of QR codes to make quick payments. Like desktop wallets, you'll be responsible for backing up your device to keep your digital cash safe from damage, theft or loss of the device.
Popular mobile wallets include Bitcoin Wallet, GreenAddress and Mycelium; Atomic Wallet, BitPay and Exodus also have mobile versions of crypto wallets.
Web wallets
Web wallets offer browser-based wallets that can be used either on desktop or mobile but don't provide the full control that traditional desktop or mobile wallets offer. Exchanges such as Coinbase and brokerages that offer cryptocurrency such as Robinhood provide users with web-based wallets.
Cold storage Bitcoin wallets
A cold wallet is a small, encrypted portable device that allows you to download and carry your Bitcoin and other cryptocurrencies.
Cold wallets can cost as much as $100 but because the cash is stored offline — hence the "cold" moniker — they are considered much more secure than hot wallets.
Cold wallet providers include:
Trezor: This company offers small, key-size cold wallets ranging from about $60 to $200.
Ledger: Designed like a thumb drive, Ledger has cold wallets ranging from about $60 to $120.
Which Bitcoin wallet is best for you?
For cryptocurrency traders who have a lot of cryptocurrency assets, a combination of hot wallets for quick trading or purchases and cold wallets to secure the bulk of their cryptocurrency resources is recommended.
Regardless, assets such as Bitcoin are considered extremely volatile. A good rule of thumb is to never trade or own more than you can afford to lose.
What online brokers offer Bitcoin?
Of the online brokerages and cryptocurrency exchanges that NerdWallet reviews, the following currently offer Bitcoin.
| | | |
| --- | --- | --- |
| | Access to buy and sell more than 30 cryptocurrencies. | |
| | Trading platform with access to 15 cryptocurrencies. | |
| | Seven cryptocurrencies including Bitcoin, Bitcoin Cash and Ethereum. | |
| | Offers three cryptocurrencies for trading: Bitcoin, Ethereum and Litecoin. | |
| | Offers trading for five cryptocurrencies, including Bitcoin, Bitcoin Cash and Ethereum. | |
| | Offers four cryptocurrencies for trading: Bitcoin, Bitcoin Cash, Ethereum and Litecoin. | |